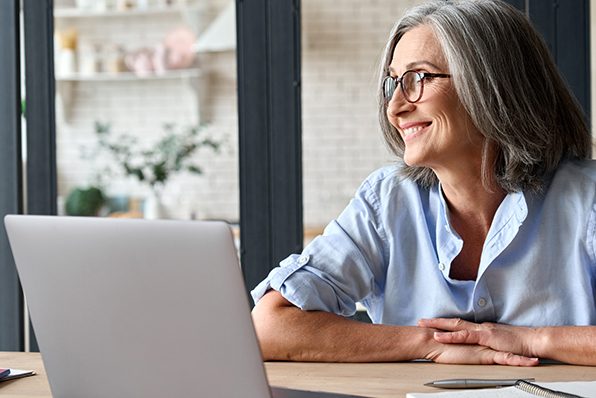 Nearly one million Americans undergo knee replacement surgery yearly. Patients suffering from knee pain can significantly improve their quality of life by eliminating pain and increasing mobility. Knee replacement surgery offers patients an opportunity to return to an active lifestyle and resume activities like hiking, biking, golfing, and many others following surgery!
If you have an upcoming surgery scheduled, the following tips will help you recover faster and smoother after a knee replacement surgery:
Physical Therapy: Your overall surgical outcome is significantly impacted by returning to activity afterward, from inpatient rehabilitation to independent exercise, committing to PT is essential.
Pain Management: It is natural to feel some pain during recovery, but it shouldn't hinder your progress. You can manage pain through prescribed medications, ice therapy, and elevation. Rehabilitation exercises are also more effective if you keep your pain under control.
Eat a Healthy Diet: Positive surgical outcomes require good nutrition. According to hospital studies, up to 50% of patients suffer from malnutrition or undernutrition.1 To maximize your results, ensure you eat healthy before and after joint replacement surgery.
Stay Active: Getting up and walking after surgery is essential. It keeps your joints limber, prevents complications such as blood clots, and improves circulation. It is common for patients to be up and walking hours after their surgery.
Arrange for Help: Having support for the first few days is vital. You will need someone to drive you to and from surgery and to help with household chores. Ask for help from a friend, family member, or loved one for the first week or two post-operation. Rest is also an essential part of a successful recovery and recovery is made more accessible with the help of your family member or friend.
Dr. Buchalter and his team will be here every step of the way as you recover from total knee replacement surgery. To achieve better outcomes and provide a better experience for our patients, we strive to educate them through each step of their surgery and recovery.
David N. Buchalter, MD is a board-certified, fellowship-trained orthopedic surgeon specializing in minimally invasive hip and knee replacement surgery at South Palm Orthopedics. Dr. Buchalter uses the latest cutting-edge surgical and nonsurgical techniques for orthopedic patients across South Florida.
1. https://www.ncbi.nlm.nih.gov/pmc/articles/PMC8880030/#:~:text=According%20to%20most%20studies%2C%20malnutrition,%25%20%5B7%2C28%5D.