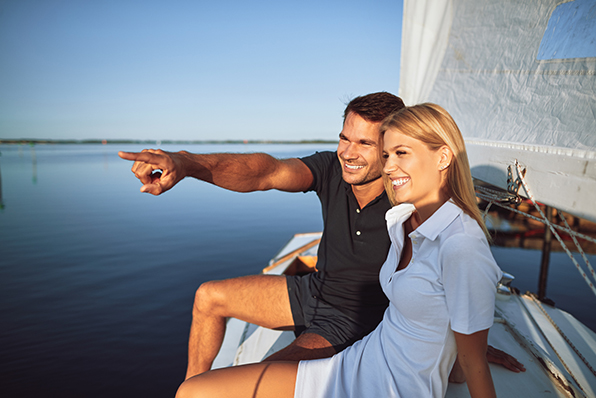 Hip surgery has evolved for the better. Using cutting-edge surgical techniques, minimally invasive hip replacements are now available and utilized often over traditional hip surgery. Hip replacement surgery used to be considered an older person's surgery, but not anymore!
Younger patients are undergoing hip replacement surgery due to these recent advances in surgical techniques. With minimal downtime and faster returns to active lifestyles, people are no longer settling for a life with chronic hip pain. One of the latest developments in hip replacement surgery is the Bikini Hip Replacement. The bikini incision is the second generation of anterior approaches and has a much lower complication rate than the traditional direct anterior approach.1
The bikini hip replacement is not your grandmother's hip replacement! A Bikini Hip Replacement involves a minimally invasive muscle and tendon-sparing surgical approach with smaller incisions.2 You can enjoy your active lifestyle while feeling more confident with a discrete hip replacement scar. You can wear your bathing suit confidently with the scar hidden in the groin.
In contrast to traditional hip replacement surgery, bikini hip replacement patients no longer have many restrictions. This is great news for active adults who enjoy sports and exercise. The instructions for recovery following a conventional hip replacement surgery are more restrictive and specific than those following an anterior bikini approach. The bikini incision allows for more freedom to heal quickly and successfully.
Pain reduction and movement restoration are typically faster with a bikini incision hip replacement.3 There are significant benefits to consider with a Bikini Incision Hip Replacement:
Outpatient surgery return home the same day
Minimal soft-tissue trauma and less scaring
Smaller incision
Less postoperative restrictions
Faster return to activity
Less risk of infection and blood loss
There are only a few surgeons who provide this unique approach, so contact Dr. Buchalter today if you are considering a bikini incision hip replacement. Dr. Buchalter is here to guide you to the best surgical procedure based on your individual needs.
David N. Buchalter, MD is a board-certified, fellowship-trained orthopedic surgeon specializing in minimally invasive hip and knee replacement surgery at South Palm Orthopedics. Dr. Buchalter uses the latest cutting-edge surgical and nonsurgical techniques for orthopedic patients across South Florida.
1. https://www.ncbi.nlm.nih.gov/pmc/articles/PMC9355909/
2. https://www.ncbi.nlm.nih.gov/pmc/articles/PMC5525517/