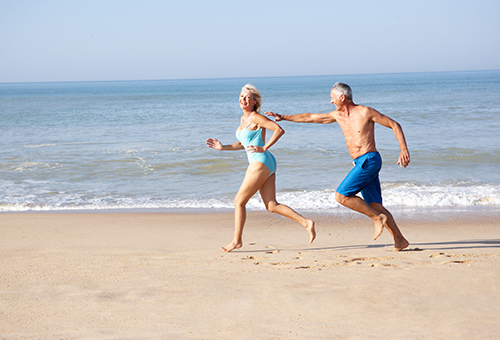 When it comes to hip replacement surgery, there are a few different approaches that surgeons utilize. Access to the hip joint can be gained posteriorly (back), laterally (side), anteriorly (front), and anteriorly (through the bikini incision). Orthopedic surgeons aim to use the most minimally invasive approach suitable for their patients.
The standard direct anterior approach is much less invasive than the others. Traditionally, through the anterior approach, the surgeon makes a 3-5 inch incision on the front of the hip. This minimally invasive approach has numerous benefits, however, some highly skilled surgeons now offer the second generation of the anterior approach. With cutting-edge techniques, surgeons have developed a way to access the hip joint using a bikini incision. The bikini incision is made in the natural crease of the groin and often heals with minimal scar formation.
This modern approach is growing in popularity for good reasons. As opposed to the direct anterior approach, the bikini incision approach offers:
Very discreet scar
Lower complication rate
Minimal soft tissue damage
Less risk of blood clots
Less risk of dislocation
Faster recovery and return to work and activities
Fewer postoperative restrictions
Very few surgeons offer this state-of-the-art approach, so if you are considering having a hip replacement using the bikini incision, make an appointment with Dr. Buchalter today. After a thorough evaluation, he will determine which approach is best for you.
David N. Buchalter, MD is a board certified, fellowship-trained orthopedic surgeon specializing in minimally invasive hip and knee replacement surgery at South Palm Orthopedics. Dr. Buchalter uses the latest cutting-edge surgical and nonsurgical techniques for orthopedic patients across South Florida.