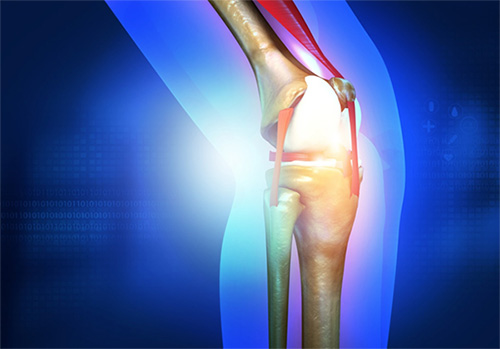 Knee Replacement is considered a routine procedure. Every year, over 600,000 knee replacement surgeries are carried out in the United States. Over 90 percent of patients experience a dramatic improvement in pain levels and mobility.¹ Scheduling a knee replacement surgery is still a decision that requires a lot of careful thought and consideration. Joint replacement surgeries are generally elective surgical procedures, so the decision if and when to have it done is ultimately up to you.
There are some essential questions to ask your orthopedic surgeon before the surgery to help prepare you for what is to come.
What are the possible consequences of delaying the surgery?
Over time, limited mobility with weight-bearing joints begins to erode one's quality of life. Without the ability to move freely, the risk of other health conditions increases, like heart disease and diabetes. Developing a deformity in the knee joint is also a severe threat the longer one waits to have a knee replacement surgery.
How to best prepare for the surgery?
Preparing the home in the weeks leading up to the surgery will remove excess stress leading up to the surgery date. Remove tripping hazards and make clear walkways in the home. Consider adding safety rails to the bathroom and place items within reach.
Lifestyle changes like losing weight and avoiding smoking are also excellent ways to prepare for surgery.
How soon before I walk again?
After undergoing knee replacement surgery, it is customary to want to get back on your feet as fast as possible. With advanced minimally invasive techniques, most people are up and going home hours later. Regular exercise can help restore your strength and improve your range of motion.
How long can I expect my new knee joint to last?
Most knee implants last 20 years or longer. However, many factors influence the longevity of the implant, such as following postsurgical recommendations, one's activity level, and the type of surgery and implant. The surgeon will discuss your specific condition and timeline prior to surgery.
If you or a loved one is considering knee replacement surgery, we know the questions and concerns can be daunting. Joint replacement surgery is a life-altering surgery that significantly improves joint function and quality of life. For an accurate diagnosis of knee condition and a personalised treatment recommendation, please call (561) 496-6622 or visit www.southpalmorthopedics.com.
The physicians at South Palm Orthopedics are committed to providing the highest orthopedic care level to every patient each time. Our physicians' team provides an advanced level of care, integrating the newest cutting-edge surgical and nonsurgical techniques with proven traditional methods of treatments.